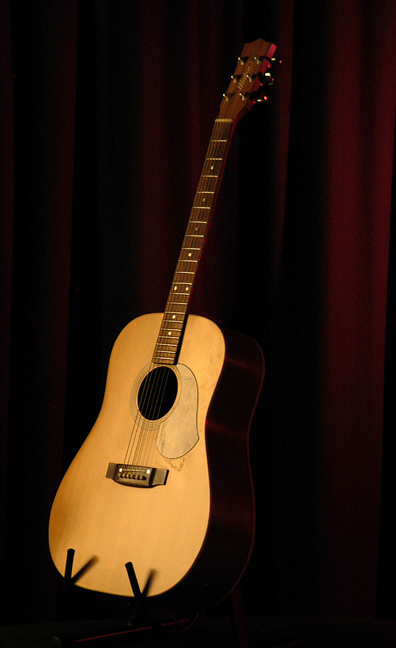 Since he was 10 years old he has pursued his passion for music. Instructed by his father and brother, he began playing the guitar and singing and soon found himself on stage performing at an early age. This continued with a variety of talent contests and school shows and in 1980 was fortunate to have sung solo at the Concert Hall of the Sydney Opera House.
His musical endeavours moved into bigger and better things and became involved in church music, rock and roll and wedding performances and many more events.
Luciano has many musical inspirations that have influenced him over the years: James Taylor, Cat Stevens, The Beatles, Eva Cassidy, The Eagles, Fleetwood Mac, Joni Mitchell and many more.
Here is a synopsis of the major performances in Luciano's career so far:
Musicals and Bands
Joseph and his Technicolour Coat
Snow White and the Seven Dwarfs
Neil Williams' performance events at the Parramatta Riverside Theatres
Yarramundi Music Club (monthly music night at UWS Hawkesbury)
Elvis and Friends shows (Paddy Twohill productions)
Shindig (Leading Irish band in Sydney)
Choirs and ensembles
Armonia (ensemble based at UWS, conducted by Luciano)
Hawkesbury Song Company (Choir based at UWS)
Sydney Opera House, Concert Hall: De la Salle College events
Solo and duo
Many private parties and receptions
Duo: with Beth Richards
Duo: with Jenny Twohill
Restaurant gigs
University events and conferences
AgCamp (High school agriculture student event at UWS)
Church events
Church music at St Madeleine's parish church at Kenthurst
Passion plays
Numerous weddings and funerals
Confirmation and communion masses
Easter and Christmas masses
Italian feast days such as the "Madonna de la Grazie" feast at Marsfield